FREE SHIPPING
for orders over 150€ !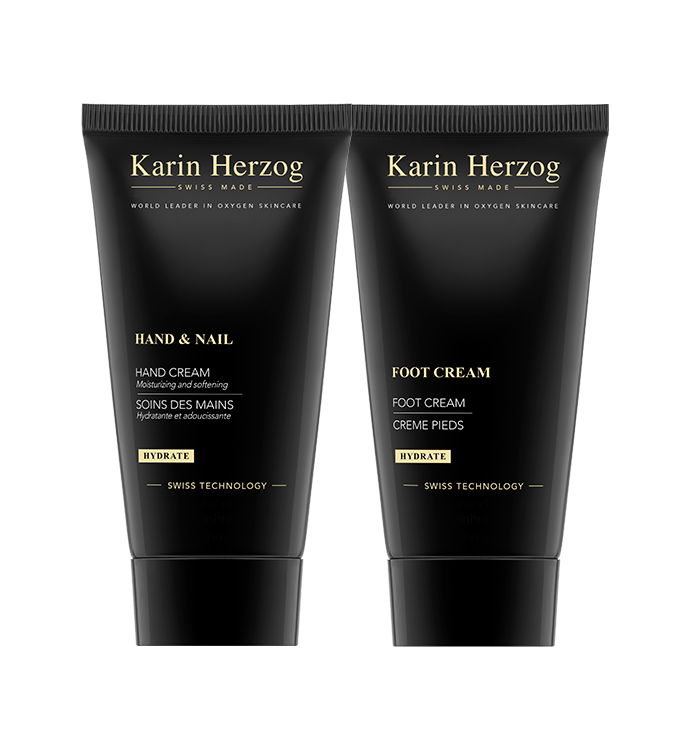 WINTER IS SOMING
Hand + foot care
Let's not forget to pamper our hands and feet! This duo containing oxygen and essential oils, with calming and soothing virtues, is the secret weapon to always carry with you.
This kit contains:
1x Hand & Nail, 50 ml
1x Foot Cream, 50 ml
1x transparent pouch
To the best of our knowledge, all product and other information made available on the website is correct. However, all this information, unless otherwise legally stipulated, does not constitute a guarantee, commitment or liability on the part of Dr. Paul and Karin Herzog SA and does not exempt the user from carrying out his own research and tests. The information described here is general information, is not medical advice or treatment and is not intended to replace professional medical care by a qualified or appropriate practitioner. This information is also not capable of making independent diagnosis or relying on their own treatment. Both should be left to a medical practitioner.